Kohei Tanaka is one of the legendary composer of the anime and video game music world, having composed more than 8,000 songs and background music (BGM) for internationally recognized series such as Sakura Wars, Sakura Taisen, Gunbuster, One Piece and Gundam. Aside from orchestra concerts, he also perform for a unique and priviledged anime and game concert.
Being an amazing live musician and singer who loves to perform his compositions on stage, you will have the pleasure to see him sing and play the best of his works for an intimate concert. Kohei Tanaka will perform all together with the singer Hiroshi Kitadani from JAM Project, and 3 gifted session musicians : Tappy Iwase on the drum, Ryu Kawamura on double bass and Naoto Suzuki on guitar.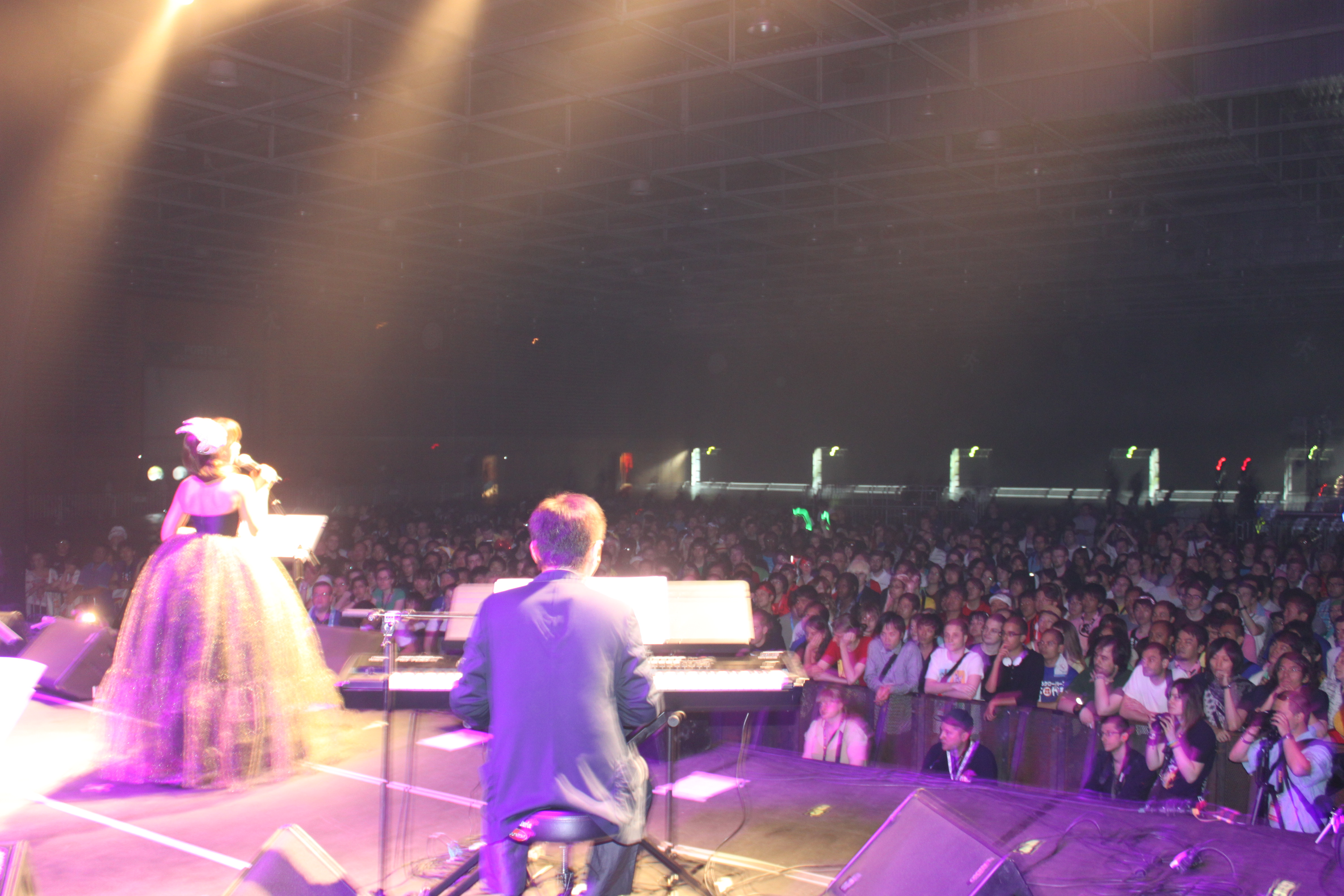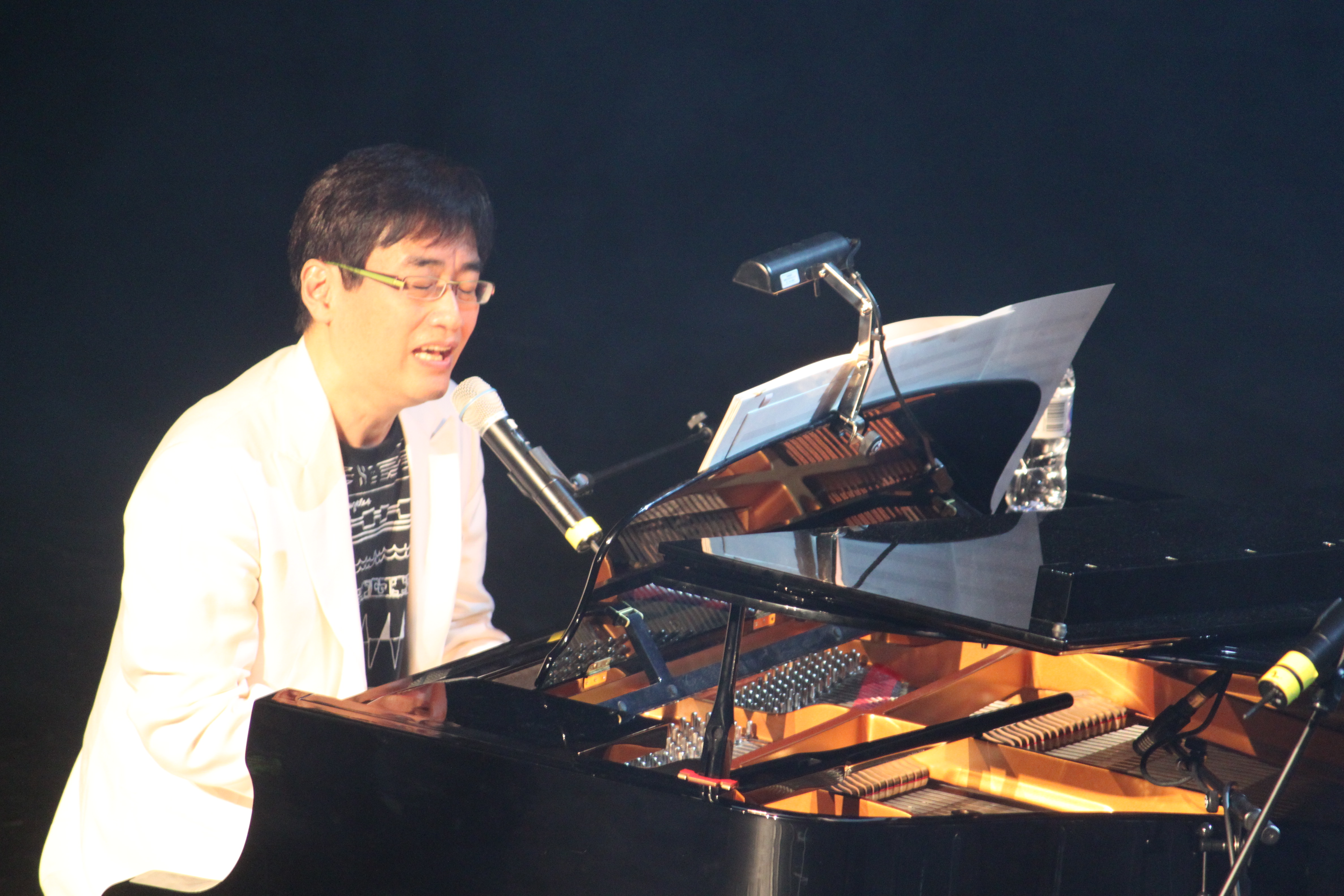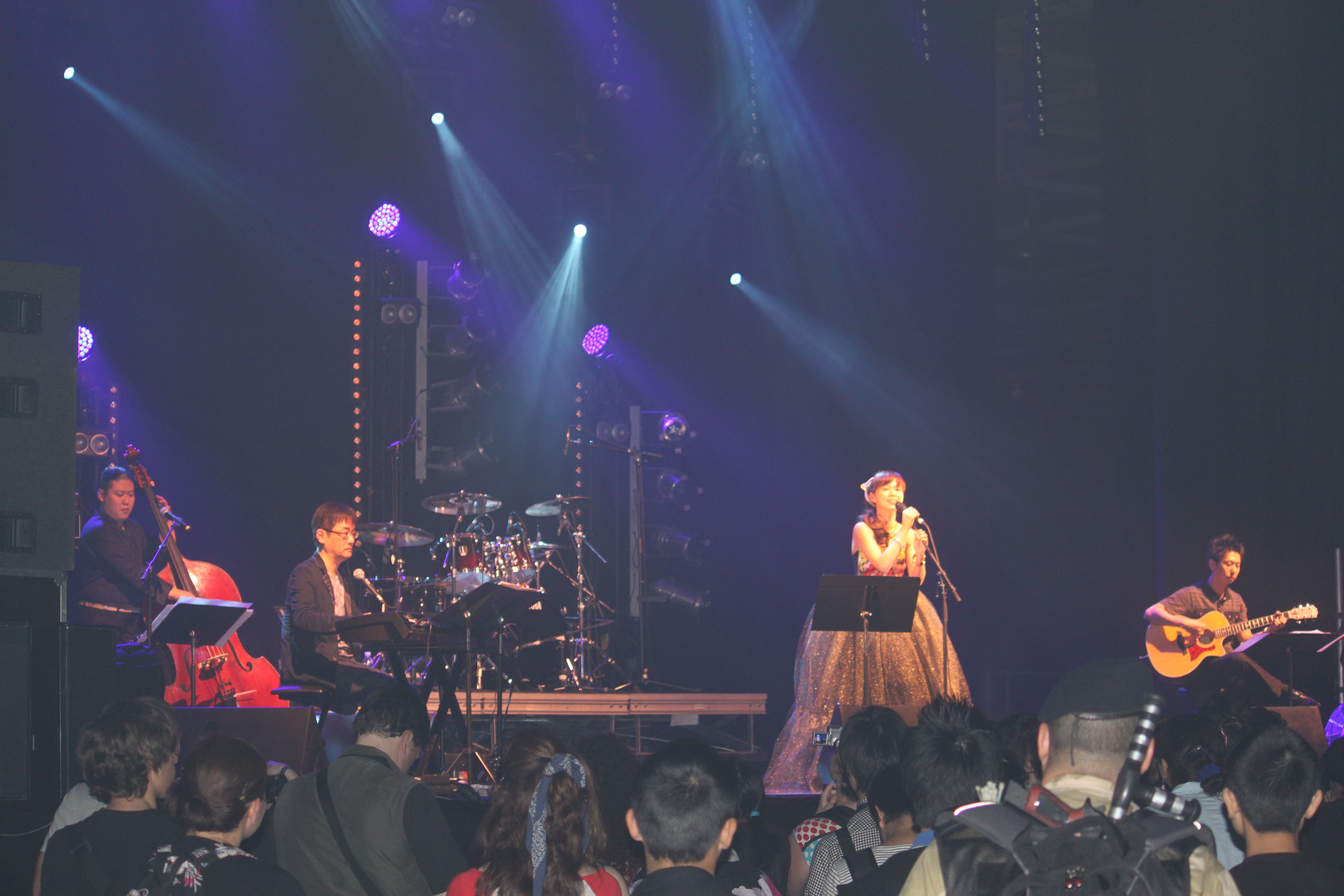 Selective works from Kohei Tanaka
Kohei Tanaka have composed more than 8,000 pieces of BGM and songs for anime and video games.
Among the most famous are : Sakura Taisen, Gunbuster, One Piece, Galaxy Express 999: Eternal Fantasy, Gundam Evolve, Mobile Fighter G Gundam, Mobile Suit Gundam: The 08th MS Team, JoJo's Bizarre Adventure, Otaku no Video, Tamagotchi the Movie, Rosario + Vampire, Bastard!!, Angelic Layer, Dai-Guard, Dirty Pair, Gate Keepers, Hiatari Ryoko! Yume no Naka ni Kimi ga Ita, Kenyu Densetsu Yaiba, Nura: Rise of the Yokai Clan, Overman King Gainer, Vampire Princess Miyu, Violinist of Hamelin, etc...
He also notably composed insert songs for : Ah! My Goddess, Ai Shite Knight, Project A-Ko, Dragon Ball, etc...

About the composer Kohei Tanaka
Japanese composer, arranger and singer Kohei Tanaka has penned the musical scores for numerous famous anime TV series, OVAs, movies, computer games and tokusatsu series among them ONE PIECE, Sakura Taisen, Jojo's Bizarre Adventure and Gunbuster !
Tanaka has played the piano from an early age. After graduating from the Osaka Seiko Gakuin High School, Tanaka attended Tokyo National University of Fine Arts and Music (Music faculty - composition department), studying under Tomojirō Ikenouchi and other professors. Tanaka worked for three years at the advertising department of Victor Music Industries after his graduation. Thereafter he attended the Berklee College of Music in Boston, Massachusetts for two years and then returned to Japan to work as both a pianist and a composer. He was at that time requested to arrange a song in Arcadia of My Youth: Endless Orbit SSX, a 1982 TV anime, that became his first work as a composer. He then produced some songs and arrangements for the Super Sentai series and his first work as the main composer was for the TV anime Konpora Kid in 1985. His compositions for TV use are audience friendly and demonstrate a masterful use of "hot" string sounds with piano, brass instruments and timpani. He also penned the music for the computer game Sakura wars project which enabled him the freedom to experiment writing in other genres of music as well.
About the singer Hiroshi Kitadani
Hiroshi Kitadani made his debut in 1994 with the trio rock unit Stagger. He then started a solo career, and in 1999 became widely recognised for his singing of the opening theme song of the TV anime series ONE PIECE, "We Are!", which has since become one of the most famous anime song of all time. He has also recorded theme songs for many other animes and games, such as Kamen Rider Ryuki, Madan Senki Ryukendo, Yokai Ningen Bem, Saint Beast, Yu-Gi-Oh! Duel Monsters DX among others.
In 2002, Kitadani joined JAM Project and actively participated in the group's live concerts at the Budokan and many overseas events. In 2008, he released his first solo album "R-new". In 2009, he performed the ending theme song "Rescue Taisou" for tokusatsu television series Tomica Hero: Rescue Fire, celebrating his debut 15th anniversary. He also recently performed the theme song for ONE PIECE's new chapter The Final Sea :The New World and kept being active as a member of anisong world's super unit JAM Project.
About the drummer Tappy Iwase
Tappy Iwase started playing percussion in the Brass band of his high school. In 1991, he graduated from the composition and arranging department of Grove School of Music in Los Angeles. In 1991, he returned to Japan and started working for Konami and composed a numerous game music there. He also arranged music for idols, voice actors, anime song, and commercial jingles among others. In 2011, he played drums and percussion with the famous voice actress and singer Mizuki Nana.
About the double bass player Ryu Kawamura
Ryu Kawamura began his professional career as supporting musician for pop and enka music right after high school. In 2000, he was admitted to the Department of Music at Seizoku College. He then took this opportunity to start playing acoustic bass. In 2004, he won the Best Award in the category of Jazz Competition in the International Contrabass Festival at Hawaii. He was the first Japanese and the youngest competitor to have won this award. He has toured and recorded widely and internationally with artists such as Joe La Barbera, Bill Mays, John di Martino, Kei Akijo trio, Karashima Fumio Trio, etc. Apart from Jazz, he also acted as support musician and arranger for Yuki Saori, Aska (Chage & Aska), Oguro Maki, KAN, etc. He is also the music producer of Iwao Junko.
About the guitarist Naoto Suzuki
Naoto Suzuki is the 2004 winner of the Gibson Jazz Guitar Contest. He have participed notably in the Tokuta Yuichiro Ralyzz Dig, and performed in various countries such as Malaysia, Canada, China and India. He has released 6 studios albums and regularly perform as a session musician for major artists' recording and live performances.