Symphony Orchestra performs the most beloved musicand songs from METAL GEAR!
More than 70 musicians on stage - Giant screen HD game video projection - With singer Donna Burke

The official METAL GEAR orchestral concert series will premiere outside of Japan in 2018, starting in Los Angeles (Oct. 10) before moving to New York (Oct. 13) and Paris (Oct. 28). The concert will feature more than 70 musicians on stage, including METAL GEAR singer Donna Burke, HD footage from the game will be projected on a giant screen in perfect sync with the music. Reviving the most memorable moments of the game, the concert will feature the best music from the METAL GEAR Solid games, with background music (BGM) like the "Main Theme," "Encounter," "Father and Son," not to forget memorable songs such as "The Best is Yet to Come," "Snake Eater," and "Heavens Divide," which will be sung live by Donna Burke.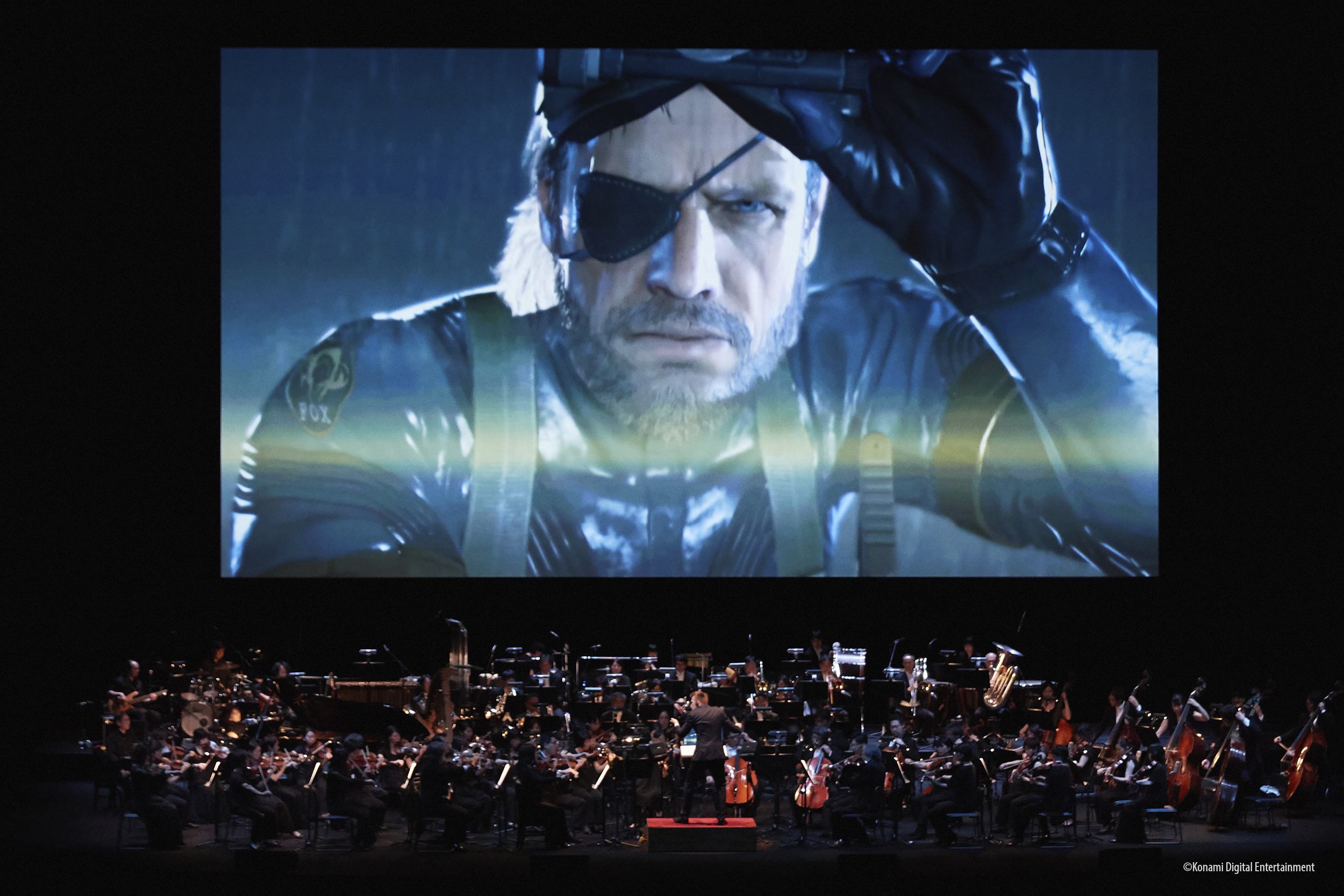 Special note about purchasing tickets

For any lot of five concert tickets purchased (same concert, same day, same ticket category), we automatically offer you a sixth ticket that will be mailed with your order, for all our concerts (it won't appear on your order confirmation). All tickets are seated and numbered. Seat numbers are allocated on a "first come, first served" basis in their category. It is not possible to select your seat when ordering on our site; however, we guarantee that the seat allocated will be the best available, all sales networks considered, at the time of your order. All tickets within the same order are automatically seated next to each other. In the event that there are no more adjacent seats in the selected category, we will contact you by email to find the best solution. If you wish to be placed next to another person who made an order on our website (not available if the order is with other retailers), you can write to info@wildfaery.com to request this mentionning both order reference, although we cannot guarantee that we will be able to accommodate all requests (the allocation of seats will then be based on the most recent order). Orders are usually delivered within a period of up to 21 days. In the case of a pre-sale, the delivery time might be extended. Estimated start of dispatch of tickets for METAL GEAR in Concert (all countries): 17 Avril 2018 - METAL GEAR concert tickets are e-tickets.

You can contact us at info@wildfaery.com for any questions or comments.