Action and emotion to the sound of the best music in the series
Get ready to celebrate the arrival of the episode 1000 with 50 musicians on stage
And a new video program projected on a giant screen

ONE PIECE Music Symphony returns with the latest adventures of Luffy and his crew in a film concert! A perfect opportunity to be ready for the arrival of the broadcast of the 1000th episode of ONE PIECE just a few weeks later! Starting in Dressrosa where the previous concert ended, this new show will feature the Whole Cake Island and Zou arcs for the first time, ending through the most recent episodes of Wano Country. This third edition of the only official ONE PIECE concert will be held as a world premiere in Paris on September 25, 2021 at the prestigious Salle Pleyel, a stone's throw from the Champs-Elysées. With a symphony orchestra of 50 musicians playing live the best music of the series, a breathtaking and unprecedented interaction and synchronization between the music and the image projected on a cinema-sized screen, let's celebrate 22 years of broadcasting and the 1000th log of adventure!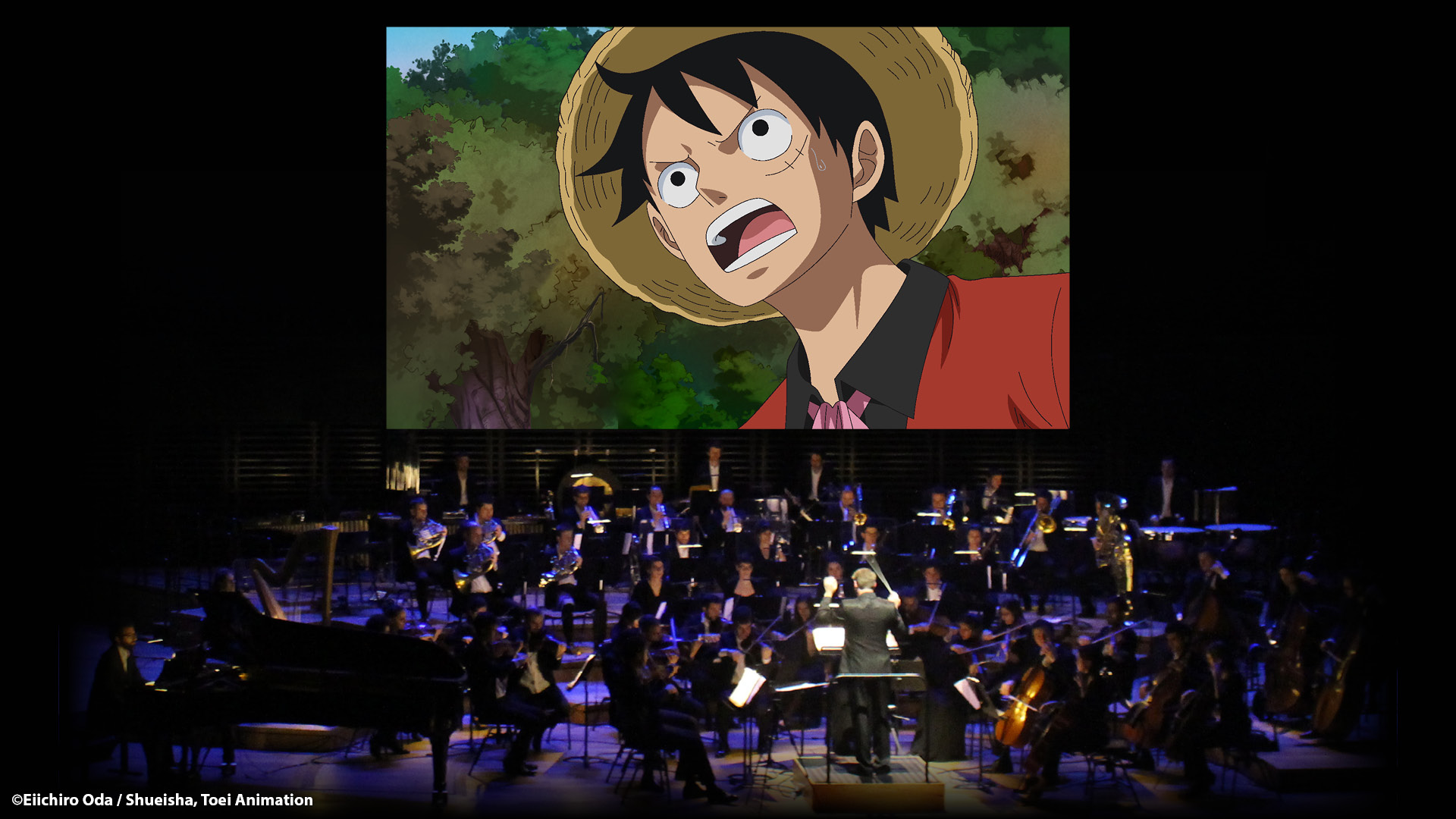 Dressrosa - Whole Cake Island - Zou - Wano Country
Dressrosa: Grand Corsair Doflamingo has finally been defeated by Luffy. Now is the time for Dressrosa to heal her wounds, but the calm will be short-lived for the pirates who have stood up to Doflamingo. The Navy is on the way and intends to catch the enemies of the World Government before they slip away—not to mention that the New World has become more and more agitated following the defeat of Joker. Unprecedented events are about to happen ...
Whole Cake Island: Sanji was taken to Whole Cake Island, Big Mom's Island, to be forcibly married. Luffy embarks with part of the crew to retrieve their cook at the risk of enraging the Empress ... Will the Straw Hat crew manage to get Sanji out of this mess?
Zou: The crew remaining on Zou's Elephant Island now know what has been going on over the past few weeks. Everyone can now celebrate the survival of the island at a grand banquet, but Robin, Franky and Brook are not in the game. They watch to prevent Kanjuro and Kinemon from falling on the Minks, who seem very hostile to Wa's warriors.
Wano Country: Luffy and his companions arrive in Wano Country to face the terrible Kaido, known to be the strongest person in the world. There, they find Zoro and the rest of the crew infiltrating every partof the country ...


Buy tickets
Ticket are now on sale at Fnac, Carrefour, Auchan, Leclerc...and shop.wildfaery.com
Direct link : https://www.fnacspectacles.com/place-spectacle/ticket-evenement/musique-de-film-one-piece-music-symphony-3-manplone-lt.htm
Contact: info@wildfaery.com - Facebook: fb.wildfaery.com

ONE PIECE - the official site: www.onepiece-toeianimation.com