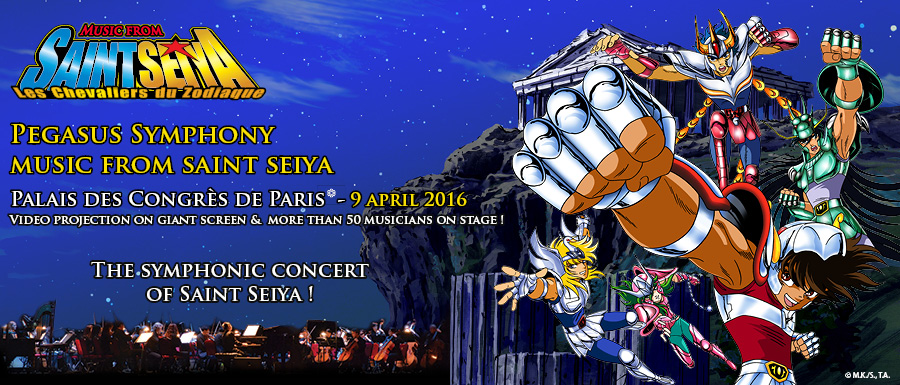 The concert
Date : saturday 9 April 2014
Place : Palais des Congrès de Paris, 2 place de la Porte Maillot - 75017 Paris
2016 will be 30 years after the Saint Seiya manga starts publishing in 1986, while the anime started at the end of 1986. It will also be the year for the return of Pegasus Symphony : music from Saint Seiya, the official Saint Seiya's symphonic concert. The show will happen on saturday 9 April 2015 at the prestigious Palais des Congres in Paris.
After a first successful edition in 2014 fully dedicated to music, it will be this time in cine-concert format that you will be able to revive the battles of the Saints of Athena, to the sound of a full philharmonic orchestra of more than 50 musicians. A giant screen will broadcast the best moment of the original TV series live on stage ! A brand new experience to rediscover a legendary series and his epic music score ! You will revive with even more emotion the burning fights of the story : the Sanctuary, Asgard and Poseidon !
With always the best and most famous BGMs of the serie, the show will also propose many new things and surprises, starting with new guests, starting with the original BGM chorus voice singer, Kazuko Kawashima !
Let your cosmos burn again for more than 2 hours of a spectacular official concert !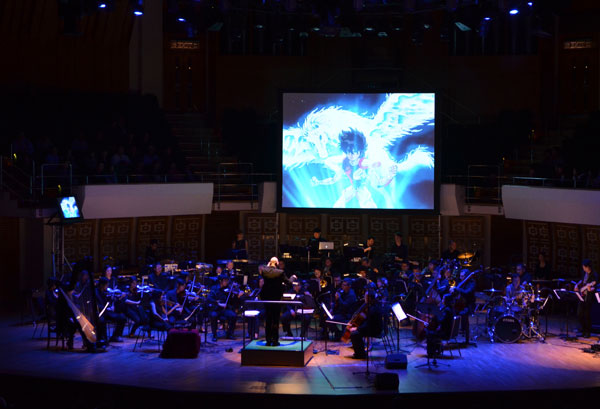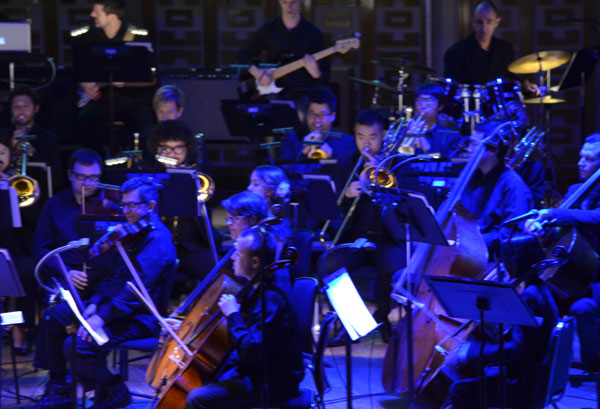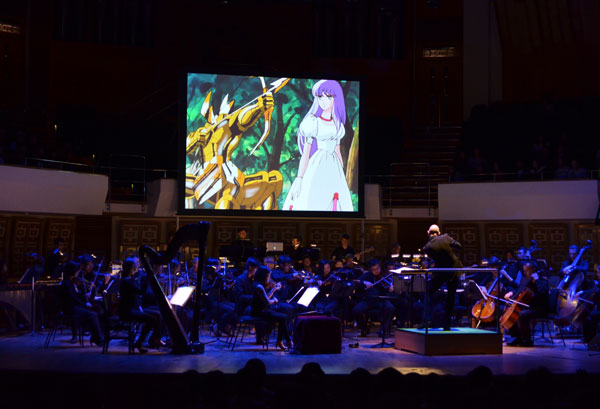 Buy your tickets from abroad
You can securely order your ticket from worldwide from now on from our official shop english page : www.wildfaery.com/shop/en/
Please note that this website is proposing in exclusivity 150 VIP tickets, that include a private meet & greet (photo and sign session) with the concert guests (the original BGM chorus voice singer, Kazuko Kawashima, and another one to be announced in the next few weeks), a concert ticket in the VIP area, and an official Tshirt and program (Tshirt and program are also included in the Carré Or tickets).
For any question, please contact us in French or English at info@wildfaery.com
 Cliquez here to buy your tickets
Travel to Paris and access the Concert hall
Paris have 3 airports, Orly and Charles de Gaulles located around 30mn from Central Paris and 45mn from the Concert Hall, and Beauvais, located around 1h30 from the hall and Central Paris. We suggest you to book tickets on websites such as www.opodo.fr or www.edreams.fr, or for low cost travel airlines such as www.ryanair.com or www.easyjet.com. For cheap bus travel, you can take a look at www.eurolines.com. You might also consider coming by train, especially if you come from the UK, Belgium or Netherland, by using either the Eurostar (www.eurostar.com) or the Thalys (www.thalys.com). Just note that the earlier you book, the cheaper the price will be. Paris has numerous hotels (expect to pay around EUR 45 for not central Paris and EUR 80 for Central Paris) and guest houses, and you can take a look at www.booking.com to make a reservation. Note that the concert hall is located in Saint Michel and Notre Dame area (Paris 5 and 6 districts) with many farily reasonnable accomodation around.
The Concert Hall, le Palais des Congrès is located 5 minutes from the Champs Elysées, at 2 place de la Porte Maillot - 75017 Paris. To access it, take metro line 1 and get off at the station Porte Maillot- Palais des Congrès. You can also use the C line train and get off at the Station Neuilly - Porte Maillot - Palais des Congrès. The concert hall big white building will be right in front of you.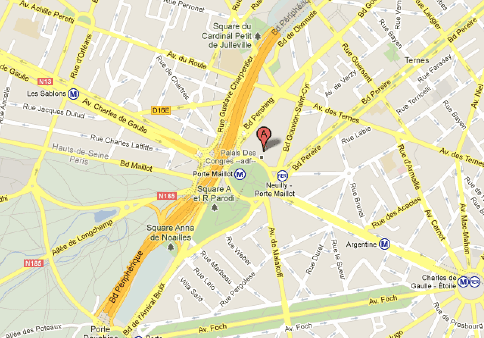 ©Masami Kurumada/Shueisha, Toei Animation