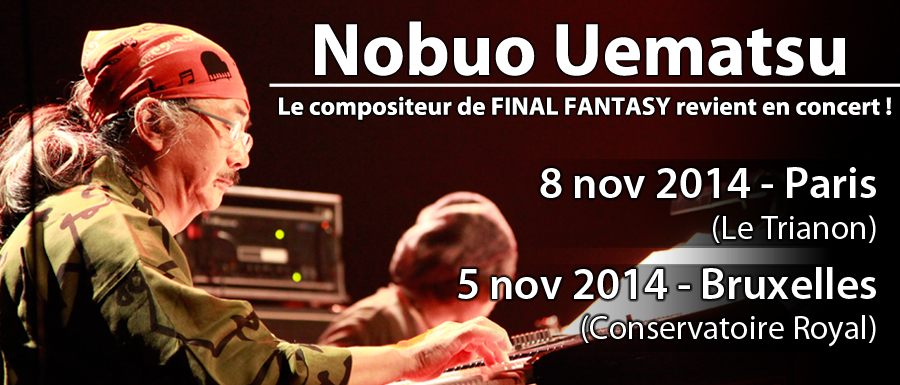 After a tremendous Europe Tour in 2012 that everyone remembers thanks to its exclusive set-list, intimate atmosphear and proximity with the composer, Nobuo Uematsu will be back on stage in November 2014 ! He will be joined this time by more musicians from the Earthbound Papas, all famous composer in the video games world, and working with him for years !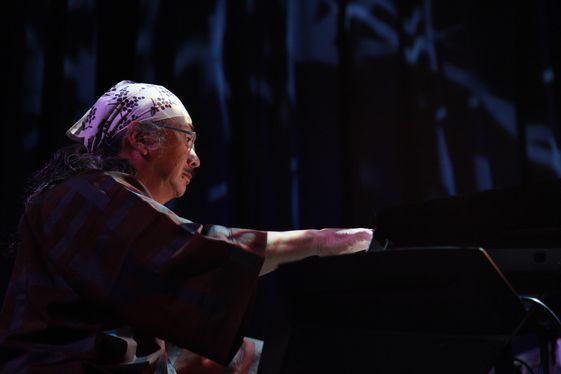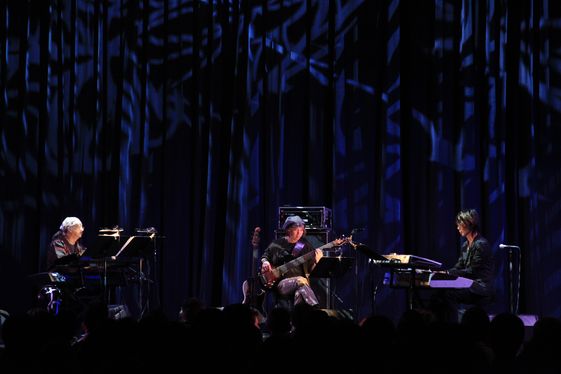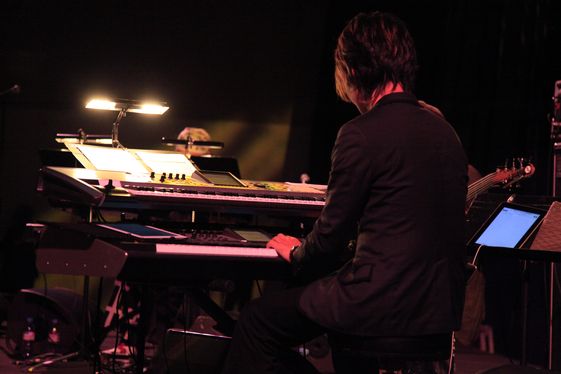 So you will get on stage along with Nobuo Uematsu on keyboard: Michio Okamiya (guitar), Tsutomu Narita (keyboards, guitar), Yoshitaka Hirota (bass) and Chihiro Fujioka (drums).
And only one promess for this new instrumental live European tour : even much more FINAL FANTASY than in 2012 !
Dates
5 november 2014 - Conservatoire Royal (Bruxelles)
8 november 2014 - Le Trianon (Paris)
Buy

your tickets

You can securely and smoothly order from the below ticketing networks using their English order interface. For a smoother order experience from abroad, we recommend to order on our official shop :  http://shop.wildfaery.com

Feels free to contact us at      info@wildfaery.com in either English or French if you need any assistance for booking, or need any further information !